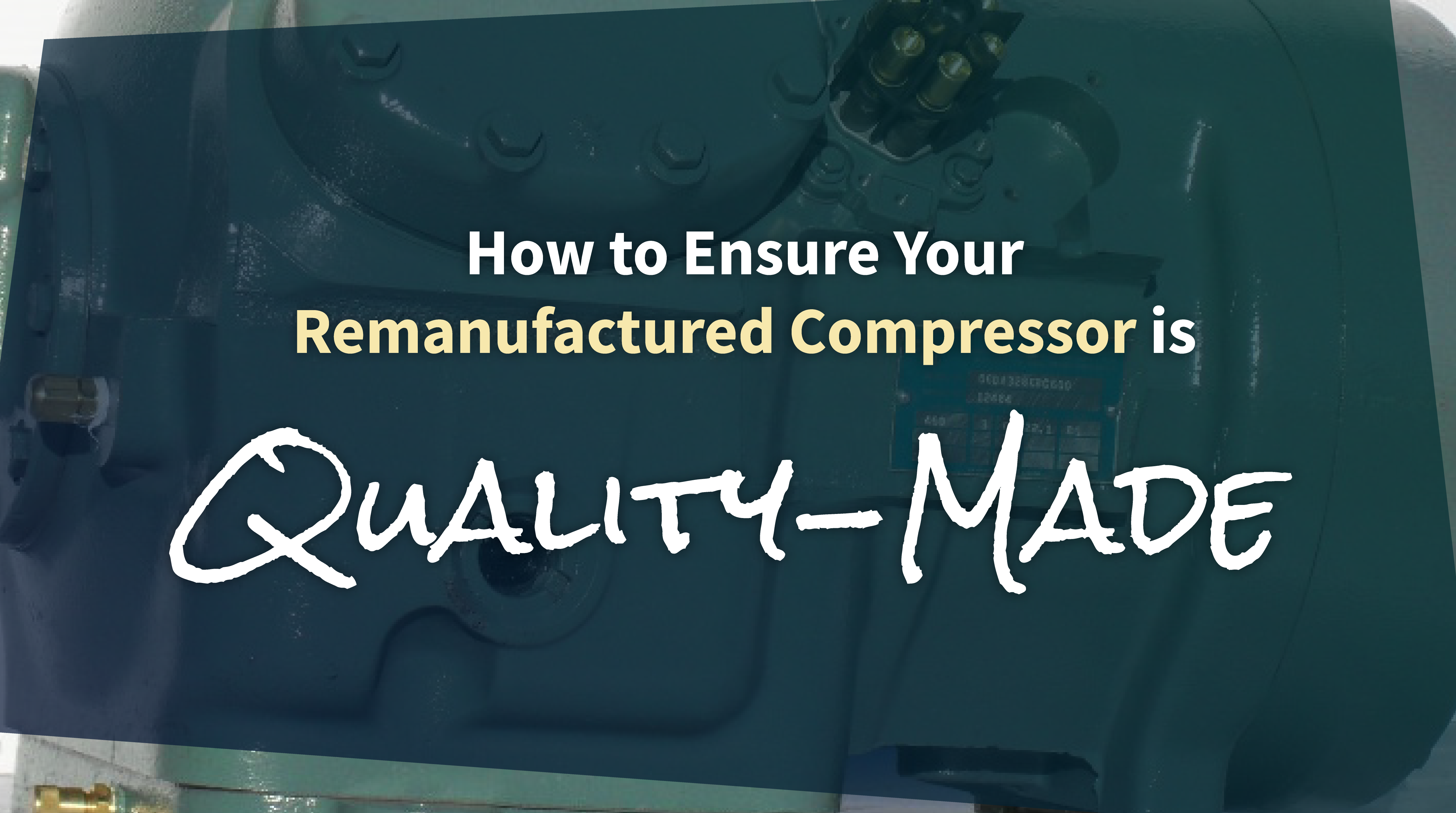 When you invest in a remanufactured commercial compressor, what you are really buying is a piece of equipment that has been restored to original manufacturer specifications. If you've shopped online for a remanufactured compressor, you've probably seen a whole range of companies offering compressors at varying prices. So how do you go about determining which ones are high quality and which ones are not? Here are a few hints to help you get the best quality remanufactured commercial compressor from a trusted source.
Remanufactured versus Rebuilt
The first thing you need to watch out for is the difference between remanufactured and rebuilt products. Remanufactured means that all wearable parts have been replaced and the compressor meets or exceeds the proper specifications for a brand new unit. Rebuilt typically means that the technicians have pieced together a compressor from the partially worn parts of several old compressors, only replacing what they had to. A rebuilt compressor is usually cheaper and may work okay for a while, but it may not give you the life span or a similar warranty as a fully remanufactured unit. As you search around online, make sure you understand this key difference and don't get tricked into thinking that these two words are interchangeable.
A Trusted Source
The next step in finding a high-quality compressor is choosing a company that can be trusted. Companies who produce high quality remanufactured compressors can be identified by their branding and their warranties. These companies often work with a wide range of comparable brands and provide customers with plenty of details about their process. Furthermore, they stand behind their products, offering warranty coverage for the compressor with the understanding that it should perform like new.
With a little bit of research, you should also be able to find applicable reviews online to help you find a qualified remanufacturer. These reviews will give you an idea of other people's experiences with products that have come out of their shop, and let you know if there were any ongoing issues with quality control in the past.
Your First Inspection
When your new compressor arrives, it's up to you to inspect it before it is installed. In general, your HVAC technician will be able to spot any signs that may alert you to poor quality work. However, you should still make a general check for signs of rust, as well as any obvious signs of damage or leaks. Any of these should be a red flag. Please make a note of the compressor serial number and installation date in the event that you do need to make a warranty claim at a later date.
The biggest thing to watch out for with remanufactured compressors is being clear on what you're buying. You shouldn't settle for a rebuilt product, especially if you don't know anything about the company doing the rebuild. For your next remanufactured compressor, you can count on Compressors Unlimited. We take care of our customers with quality products and warranty coverage so you can get the most out of your commercial compressor without having to worry. Contact us today to learn more about our warehouse and products.