Remanufacturing Top Quality Commercial Compressors Since 1985
Specializing in Compressors From 7.5 to 150 tons
We Do Not Service Residential Size Compressors or Scroll Compressors.
We're your globally-trusted source for remanufactured commercial and industrial air conditioning systems as well as refrigeration compressors.
Compressors Unlimited has been supplying new and remanufactured commercial compressors since 1985. But our highly-trained and qualified professionals have over 135 years of combined experience in the technical and practical field of commercial compressor remanufacturing. Currently, we remanufacture different compressor makes and models for both small- and large-scale commercial air conditioning and refrigeration applications.
Our re-manufactured HVAC compressor line includes Carrier/Carlyle, Copeland, Trane, and York models.
Additionally, we are an authorized reseller for Danfoss, Hitachi, Frascold, and Bitzer; we do not remanufacture compressors from these brands.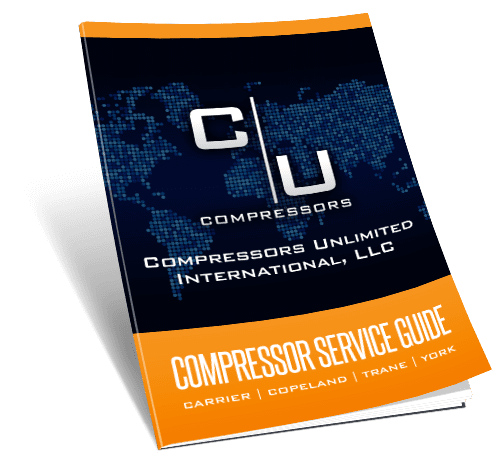 Complete Compressor Service Guide
Looking for the right part, right compressor, or just needing more information? This guide is a great starting place.