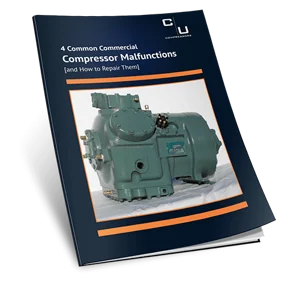 As an HVAC professional, you come across many reasons why commercial compressors break or malfunction. Many malfunctions originate from four major issues. In this guide, learn to assess and repair a malfunctioning commercial compressor.
Download the guide to:
Learn about the 4 most common malfunctions
Identify signs to look for the cause of the problem
Follow detailed instructions to fix the commercial compressor
Fill Out The Form To Download Today!